Radio Mess is Luxembourg's Popdelicious Mix of Today's Best Music!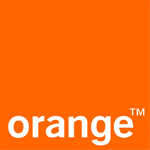 Listen and favorite on Orange Radio, and take Radio Mess with you on the Orange Radio App!
Radio Mess
3 days ago
Paul McCartney
James Corden heads to Liverpool for a special day with Paul McCartney spent exploring the city of Paul's youth, visiting his childhood home where he wrote music with John Lennon, performing songs in a local pub and of course driving around singing a few of Paul's biggest hits. Pre-order Paul McCartney's new album Egypt Station and download his two new songs "Come On To Me" and "I Don't Know" here:
https://paulmccartney.lnk.to/EgyptStation
Watch The Late Late Show with James Corden's episodes from London only on Sky One at 10pm.