Radio Mess is Luxembourg's Popdelicious Mix of Today's Best Music!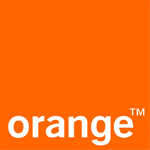 Listen and favorite on Orange Radio, and take Radio Mess with you on the Orange Radio App!
Radio Mess
6 days ago
The Kiefer Foundation
Announcing the Grand Prize Winner of the Hands Free Driving Contest! Congratulations to Ariel, Zoey, and Eli Engelbert for their $25,000 Scholarship-winning video, "Keep your eyes on the road!" Tune in to WJR Radio at 3:45 pm ET to hear Steve Kiefer and Ariel, Zoey & Eli talk about the winning video and ending distracted driving! View all of the winning videos at mkiefer.org/stop-distracted-driving-contest-winners!
Ariel, Zoey & Eli
We are beyond excited to receive this news! We are so committed to this project and to The Kiefer Foundation! And today our thoughts and prayers are with the Kiefer family❤️
That is great Mitch would love it!
This is amazing! Congratulations
So awesome!!!!
Congratulations!!!! Mitchel would love it💙💙💙
Outstanding! Congratulations 🎉
#justdrive #justdrive2018 #WJRRadio #SteveKiefer #ArielZoeyEli #TheKieferFoundation #TheKieferFoundation2018
Congratulations🎉🎉🎉🏆🏆🏆
BANGER