Radio Mess is Luxembourg's Popdelicious Mix of Today's Best Music!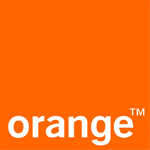 Listen and favorite on Orange Radio, and take Radio Mess with you on the Orange Radio App!
Radio Mess
1 week ago
Ville de Luxembourg
Le dimanche 10 décembre 2017, le Tram_Luxembourg, la nouvelle gare Howald, le funiculaire Pfaffenthal-Kirchberg & l'arrêt ferroviaire Pfaffenthal - Kirchberg seront mis en service.
Ceci entraînera des changements au niveau des transports en public, entre autres des adaptations du réseau de bus de la...