Radio Mess is Luxembourg's fresh mix of today's pop music that's safe and fun for the whole family!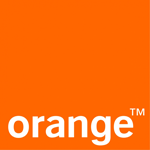 Listen and favorite on Orange Radio, and take Radio Mess with you on the Orange Radio App!
Severe thunderstorms are coming from the west. The Mess Valley area experienced heavy rainfall on Friday, 2 June, with precipitation quantities between 15 l / m² and 25 l / m² per hour as well as wind blasts with speeds of around 60 km / h (17 m / s, 33kn, Bft 7) and...
read more