Radio Mess is Luxembourg's fresh mix of today's pop music that's safe and fun for the whole family!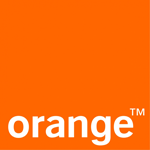 Listen and favorite on Orange Radio, and take Radio Mess with you on the Orange Radio App!
Today the Utopolis cinemas in Belval and Kirchberg became Kinepolis cinemas and they unveiled a new website. We discovered a fun feature on the website—if you create an account you can receive a free movie ticket every year on your birthday! 🎂 The theaters will be...
read more